It's been a while since I've posted. Since then I acquired a D-STAR radio for the house.

I wanted a radio at the house to play with for a while and found a sweet deal on this Icom ID-880h.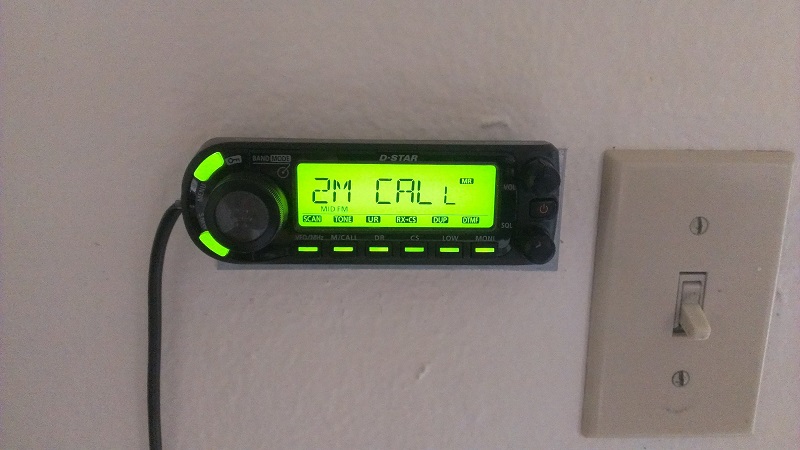 There's nothing special about the install. The base unit is on a shelf close by and I screwed a piece of metal into the wall so the magnets on the back of the head unit would have something to grab.
I decided to go with a Diamond X50A that I picked up from HRO for a base antenna and fed it with some Times LMR-400. I used some old surplus aluminum military poles sunk in a bucket of concrete and guyed for the mast. I used a fiberglass top section so there's no metal to distort the radiation pattern. It's on the 2nd story balcony which gives it a height of about 35 ft.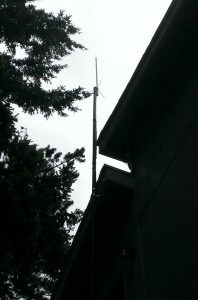 I'm quite impressed with the performance of the antenna both in range and in durability. We had some winds that gusted over 65 mph through winter and spring and everything held up well.
I've played with D-STAR a little bit. Reaching the repeater can be done, but I had issues with unlinking it from reflectors so I didn't get a real taste for the potential. I am planning to get a DVAP and run it on a Raspberry Pi at some point. For now, I'm content with using repeaters although I mostly just monitor 146.52.